wednesday night alive
(September - May)
---
---
Features dinner for all, interactive storytelling, Biblical chararcter visits, music and art, and mission projects. Adults have two small group tracks to be part of: "The Gospel Centered Parent" and "Simple Steps for Discipleship". Nursery will be provided.
The evening of discipleship begins with dinner, served restaurant style at 5:30-6pm. After which, the Cherubs (ages 3-kindergarten) will journey through the Bible with Carol Mayerhoff, worship the Lord with Denise Eibel and Michelle Gibson and have a special craft before their time of fellowship with supervised play in the nursery.
The Faith Alive Elementary kids (1st through 5th grade) will begin in worship with Miss Denise and Miss Michelle before stepping into the Bible, where they will meet and interact with people from Scripture each week. They will put their faith in action participating in mission projects, and enjoy time together playing games. Every Wednesday will close with a time of prayer.
Adults, you are disciples, too, which means you also get to participate! After dinner, you have your choice of two Small Group tracks 6-6:45 pm:
1. Modeling Discipleship. This is an opportunity for parents to study how to center their parenting in the Gospel, fellowship with one another, and work together on a variety of service projects.
2. Discipleship For All. This small group's first study is on Walking Together, exploring how we can live as disciples in every day life. The second study will be a study of the prophet Hosea and God's Relentless Love. Click here to sign up for the Adult Small Groups
---
Wednesday Night Alive Schedule
5:30-6:00 Dinner for All Ages
6:00-6:15 Elementary Music Time
6:00-6:15 Cherub Bible Story Time
6:15-6:35 Elementary Bible Exploration
6:20-6:35 Cherub Music Time
6:35-6:55 Elementary Faith in Action Mission Projects
6:35-7:00 Cherbu Craft Time
6:55-7:10 Elementary Games
7:10-7:15 Elementary Closing
7:00-7:15 Cherub Playtime
---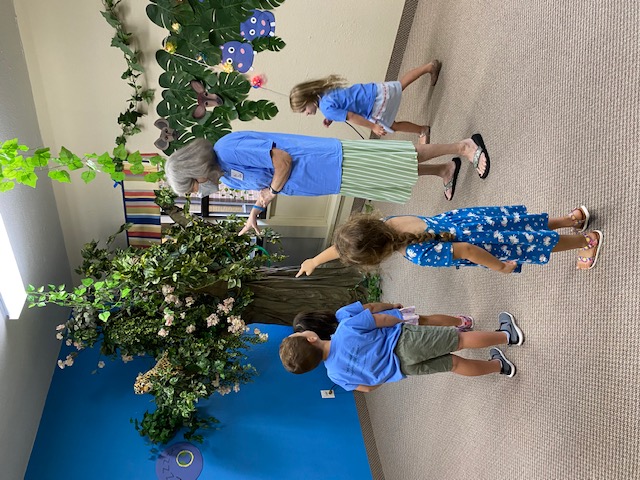 ---
Kids Of the Kingdom
Wednesday Music Time
Click Here to Watch Video Archive